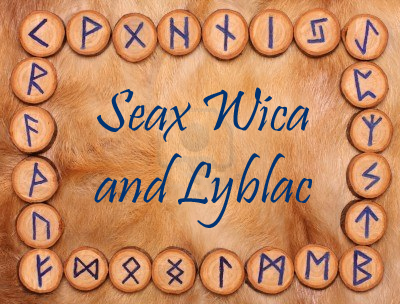 Seax Wica And Lyblac
God/Goddess/Wight Invocations

Written by Ingeborg Nordén, Volmarr Wyrd, and Amarina

The following are invocations for Norse gods, goddesses, and wights. Many are based on kennings from the Skaldskaparmal in the Prose Edda. Please feel free to copy and use any of these invocations on your own website or in your own rituals!
Source: http://volmarrsheathenism.wordpress.com/godgoddesswight-invocations/

Odin

Hail Odin! Husband of Frigg. All-father. Father of battle. One-eyed god. Many-shaped. Wanderer. Hanged god. Raven god. Spear-thruster. Wish-bringer. Galdr-father. Graybeard. Deep hood. Thief of Odhroerir. Kinsman of Mimir. Lord of the Wild Hunt. Yule rider. Finder of the Runes. God of the Gautar. Ruler of Valhalla!

Frigg

Hail Frigg! Wife of Odin. Mother of Balder. Silent seeress. Ruler of Fensalir. Distaff goddess. Loyal wife and mother. Weaver of Mists!

Thor

Hail Thor! Son of Odin and Jord. Father of Magni, Modi, and Thrud. Husband of Sif. Stepfather of Ullr. Ruler and owner of Mjollnir, the Girdle of Might, and Bilskirnir. Defender of Asgard and Midgard. Enemy and slayer of giants and troll-wives!

Sif

Hail Sif! Wife of Thor. Golden-haired. Mother of Ullr. Grain goddess!

Balder

Hail Balder! Son of Odin and Frigg. Husband of Nanna. Father of Forseti. Owner of Hringhorni and Draupnir. Enemy of Hodr. Hel's companion. Most fair of gods!

Njord

Hail Njord! Husband of Skadi. Dweller in Noatun. Seafarers god. Descendant of the Vanir. Father of Freyr and Freyja. Lover of boats. Fairest of feet!

Skadi

Hail Skadi! Unhappy bride of Njord. Ski-goddess and snowshoe-goddess. Daughter and avenger of Thjazi. Bow-goddess. Loki's cold-hearted foe. Inheritor of Thrymheim!

Freyr

Hail Freyr! Son of Njord. Brother of Freyja. Husband of Gerd. Trusted friend of Skirnir. Descendant of the Vanir. Harvest god and wealth-giver. King of Alfheim. Blot-god of the Swedes. Possessor of Skidbladnir, and the boar known as Gullinbursti. Beli's slayer. Enemy of Surtr. Wielder of the stag-horn. Fruitful one. Sure giver. Father of the Yngling line. Lord of the Volsi!

Gerd

Hail Gerd! Daughter of Gymir. Shining-armed bride of Freyr. Bearer of the icy mead-goblet!

Freyja

Hail Freyja! Daughter of Njord. Sister of Freyr. Descendant of the Vanir. Possessor of Brisingamen. Od's wife. Vanir-bride. Teacher of seidh. Love goddess. Gold-thirsty one. Queen of witches!

Heimdall

Hail Heimdall. Son of nine mothers. Guardian of the gods. Enemy of Loki, and recoverer of Freyja's Brisingamen. Owner of the horse Gulltopp. Bifrost's watchman. All-hearing one. Father of the three kindreds!

Tyr

Hail Tyr! One-handed god. Feeder of the wolf. Battle god. Sword god. Oathbinder. Lawkeeper. Leader of the Thing. Truest and most steadfast of gods!

Mimir

Hail Mimir! Keeper of the wisdom-spring. Odin's kinsman!

Bragi

Hail Bragi! Idunn's husband. Inventor of poetry. The long-bearded god. Son of Odin!

Idunn

Hail Idunn! Wife of Bragi. Keeper of the apples of youth. Captive of Thjazi. Vitality goddess.

Vidar

Hail Vidar! Silent god. Possessor of iron shoes. Enemy and slayer of Fenriswolf. Avenger of gods. Son of Odin!

Vali

Hail Vali! Son of Odin and Rind. Stepson of Frigg. Balder's avenger. Enemy and slayer of Hodr!

Hodr

Hail Hodr! Blind god. Balder's slayer. Shooter of mistletoe. Son of Odin. Hel's companion. Vali's enemy!

Forseti

Hail Forseti! Fair-minded. Baldr's son. Settler of strife. Even-handed lawgiver. Warder of the holy spring. God of the golden axe. Dweller in Glitnir. Help of the Frisians!

Ullr

Hail Ullr! Son of Sif. Stepson of Thor. Ski god. Bow god. Hunting god. Shield god!

Loki

Hail Loki! Odin's blood-kin. Son of Farbauti and Laufey. Father of Fenriswolf, and Jormungand. Comrade and table-companion of Odin and the Aesir. Thief of Brisingamen, and Idunn's Apples. Relative of Sleipnir. Husband of Sigyn. Enemy of gods. Sif's hair-harmer. Maker of mischief. Cunning god. Accuser and tricker of the gods. Contriver of Balder's death!

Aegir

Hail Aegir! Husband of Ran. Ale-brewer. Gatherer of sea-gold. Father of the nine waves. Feast-friend of the Aesir and the drowned. Keeper of the great kettle!

Hel

Hail Hel! Keeper of the dead. Hostess of Baldr and Hodr. Half-living one. Garm's mistress. Dweller in Eljudnir!

Eir

Hail Eir! Dweller on Lyfjaberg. Best of healers!

Holda

Hail Holda! Dweller in Venusberg. Guardian of unborn children. Maker of snow. Giver of flax. Keeper of the waters of fertility. White goddess. Lady of the wild hunt. Overseer of the distaff at Mothers' Night!

Lofn

Hail Lofn! Helper of lovers unable to wed!

Var

Hail Var! Witness to all oaths. Foe to all who break them!

Saga

Hail Saga! Benchmate of Odin. Lady of Sokkvabekk. Seer of the times. Talespinner!

Nerthus

Hail Nerthus! Sister of Njord. Mother of Freyr and Freyja. Eldest Mother. Bearer of the Harvest. Hidden Goddess!

The Norns

Hail the Norns! Choosers of lives. Writers of Orlog's runes. Lawspeakers at the Well!

Jord

Hail Jord! Mother of Thor. First Wife of Odin. Daughter of Nott. Goddess of earth!

Sunna

Hail Sunna! Daughter of Glen. Bright rider in the heavens by day. Driver of Alsvin and Arvak. Wearer of Svalin. Day-star. Ever-glow. All-bright. Wolf-chased. Fair-wheel. Grace-shine. Ensnarer of Trolls!

Mani

Hail Mani! Son of Glen. Bright rider in the heavens by night. Fosterer of Hjuki and Bil. Waxer and waner. Year-counter. Wolf-chased. Gleamer. Marker of time. Whirling Wheel!

Disir

Hail the Disir! Ghosts of our kinswomen. Warders at birth and death!

Alfar

Hail the Alfar! Ghosts of our kinsmen. Freyr's bright followers. Friends of the Aesir!

Dark Elves and Dwarves

Hail the Dark Elves! Dwellers in the hill and barrow. Dvalin's kin. Brewers of Odhroerir. Upholders of Ymir's skull. Shapers of the gods' gifts!

House Wights

Hail the House Wights! Unseen keepers of home. The small ones. The goodfolk!

Einherjar

Hail the Einherjar! Chosen of Odin. Shield-brothers of Valhalla. Warriors at Ragnarok!

Valkyries

Hail the Valkyries! Shield-maidens. Choosers of the slain. Weavers of the battle-web. Riders of storm-wolves. Victory-givers. Wish-maidens of Odin and Freyja!

Nehalennia

Hail Nehalennia! Beautiful goddess of the hounds, trade, and sea! Lost lady of the Vanir! Ancestor of Njord, Freyja, and Freyr!

Heidh

Hail Heidh! All knowing seeress and volva! Hidden dis of knowledge! Bright one! Daughter of Hrimnir!

-

Feel free to copy and use this so long as you acknowledge the source.Source: http://volmarrsheathenism.wordpress.com/godgoddesswight-invocations/