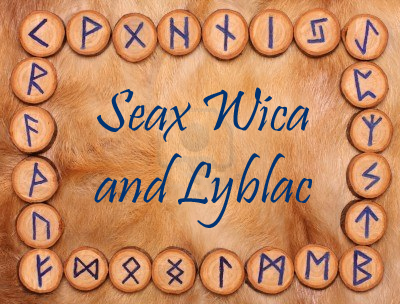 Seax Wica And Lyblac

Chicken stew with herbs and barley
An Anglo-Saxon recipe

Herbs were used a lot as flavourings in Anglo-Saxon times. Meat was a special treat for most people. This recipe is an easy to make stew which you cook in a large saucepan on the top of the stove. Make it for your family and see what they think. You will need to get an adult to help you.

source: www.britishmuseum.org/docs/dstew.doc
Ingredients
50g butter
1- 1.5 kg chicken joints
450g leeks
4 cloves garlic
175g pot barley
900 ml water (3 ¾ cups)
3 tablespoons wine vinegar
2 bay leaves, salt, pepper
1 tablespoon dried sage
What to do
1. Wash, trim and slice the leeks.
2. Chop up the garlic cloves.
3. Melt the butter in a large saucepan and fry the meat with the leeks and garlic until the vegetables are slightly softened and the meat lightly browned.
4. Add the the barley, water, vinegar, bay leaves, salt and pepper.
5. Bring to the boil, cover and simmer for 1 to 1½ hours, until the meat is tender and about to fall off the bone.
6. Add the sage and cook for several minutes.
<![if !vml]><![endif]> 7. Serve in bowls
Email web@thebritishmuseum.ac.uk
to tell us what your family thought of this
Anglo-Saxon recipe.